Gain greater insights into your workplace wellbeing with our partners' expert support and guidance
Find a GLWS™ accredited provider to help boost wellbeing in your workplace today
Only accredited facilitators, coaches and psychologists can administer GLWS. Here you'll find our list of recommended partners to help you improve the wellbeing and performance of your people.
Gerard Penna
specialises in leadership, high performing teams, transformational change and executive wellbeing. He understands that executives and leaders are expected to maintain high levels of performance and productivity, and that the quality of their leadership is directly proportional to their wellbeing.
As such, Gerard has a vision that leaders who focus on their wellbeing perform at their best, achieve work-life balance, maintain healthy practices and create more productive team cultures. This vision is inspired by Gerard's personal journey in operating at the highest and most demanding levels of leadership, whilst maintaining work-life balance and healthy practices.
With GLWS, Gerard brings the latest research-based wellbeing diagnostics and development techniques to equip senior leaders with the resources they need to flourish in high-demand environments.
Programs range from 1:1 executive coaching, and work with executive teams through to larger classroom style sessions for up to 20 leaders at a time. During executive wellbeing workshops, Gerard works with leaders to establish the connection between wellbeing and work performance, as well as life satisfaction, helping participants to cultivate the conditions in which they can go on to develop effective, driven teams, and an organizational culture of balance, growth, and sustainability.
As a GLWS strategic partner, Gerard has invested in GLWS as a powerful and accessible way for leaders and team members to understand their state of wellbeing today, and take informed action to achieve higher levels of wellbeing. Gerard finds that the flexibility of GLWS in differentiating and integrating leader and team wellbeing is unique.
As an alumnus of Harvard University Kennedy School, Deakin University, and Royal Melbourne Institute of Technology, Gerard highly recommends the GLWS for any leader or manager who wishes to make a difference for people and for performance.
Gerard Penna partners with GLWS to deliver
Leadership Development
Team Effectiveness
Wellbeing
Contact Gerard Penna:
Gerard Penna, Owner, International facilitator, Coach, Author and Speaker


leadership@gerardpenna.com


 www.gerardpenna.com


LinkedIn


Human Scope Limited
is a Hong-Kong based Human Resources Consultancy with a foundation in all aspects of industrial and organisational psychology. They provide a range of high quality Executive Coaching, Assessment, Leadership Development, Talent Management, Performance Management and other strategic HR advisory services across the Asia-Pacific region.
Human-Scope's Managing Director and founder Neil Cowieson is a Fellow of the Hong Kong Psychological Society, founding member and past president of the Division of IO Psychology, a Chartered Occupational Psychologist and Associate Fellow with the British Psychological Society and an Associate Fellow of the Hong Kong Institute of Human Resources.  Neil leads a team of highly experienced Coaches and Organisational Psychologists delivering to clients across a wide range of organisations and industry sectors including financial services, legal and professional services, utilities, FMCG, industrial and manufacturing, and Hong Kong Government departments.   
Human-Scope is our strategic partner in Hong-Kong and Singapore, and they have been instrumental in the promotion of wellbeing as a new leadership capability, coaching objective and as a driver of performance and success.  Their expansive network of Executive Coaches and Organisational Psychologists across the region are driving the uptake of GLWS in their work with senior leaders, on coaching, leadership development, team and wellbeing programs.
Human-Scope will be delighted to hear from anyone wishing to become accredited in Hong Kong and Singapore and/or anyone who would like to use it within their organisation or with their clients.
Human-Scope partner with GLWS to deliver:
Executive Coaching and Wellbeing
Leadership Development
Contact Human Scope:

Neil Cowieson, Managing Director

Neil@human-scope.com

www.human-scope.com

LinkedIn

Leading Well is Australia's first systemic leadership collective with our team of experienced leadership practitioners, coaches and facilitators across major cities in Australia as well as Auckland and Wellington in New Zealand.
We know that organisations that manage the performance-wellbeing dynamic most effectively deliver more successful and sustainable outcomes.  Founded on the principle that to 'Lead' well one needs to lead 'Well', wellbeing sits at the foundation of the services we provide our clients which include:
Leadership – development modules and programs, workshops & offsites

Coaching – team and individual coaching including GLWS wellbeing and 360 assessments

Mentoring – enterprise mentoring programs as well as executive mentoring
Our approach is based on the following principles: 
Leadership mindset – Developing the capability to shift from an individually-focused reactive mindset to a collectively creative mindset that engage teams and manages effectively with complexity, change and uncertainty. 

Vitality and wellbeing – Leadership and wellbeing are often held as opposites, requiring a choice of one over the other. We believe the opposite is true – to be a great leader, you need to understand and manage your own wellbeing and the wellbeing of those you lead

Systemic perspective – We help you navigate and interpret the dynamics of flow and restriction manifesting in the voice of your customers, your people and your business results to maximise the flow and vitality across your organisation.
Leading Well partner with GLWS to deliver:
Leadership programs featuring wellbeing modules and workshops 

Executive, leadership and wellbeing coaching 

Team coaching and team development 

Strategy, leadership and team offsites 

Culture Audits

Career transition and outplacement 
Contact Leading Well:
David Fudge

david@leadingwellgroup.com.au


 www.leadingwellgroup.com.au


LinkedIn
Select Wellness
are experts in the assessment of wellbeing of employees, teams and organisations, and specialists in creating highly tailored and effective wellbeing programs for individuals. They believe that there is no one size fits all solution when it comes to wellbeing.
Select are curators of a wide range of digital wellbeing resources and offer online interventions as well as face to face wellness coaching, counselling, workshops and seminars. Above all, they are focused on ensuring changes are maintained and sustained for their clients, and are committed to the delivery of real improvements in wellbeing.
They are proud to work with the GLWS and regard it as Australia's most comprehensive assessment tool, ideal for use with senior level management, teams and executives.
Upon completion of the GLWS survey, participants receive their in depth personal wellbeing report which is debriefed one on one with a Select Wellness executive coach. By the end of this 60 – 90 minutes session you will have a clear idea of the 2 – 3 key wellbeing detractors you will be working on.
Select then designs and delivers your individualised 3 month action plan which is tailored to your particular wellbeing goals as well as your thinking and life style.
Your plan will be followed up for the next 3 months according to your change pattern with the aim of you achieving sustained change.
Select Wellness partner with GLWS to deliver:
Executive wellbeing programs
Contact Select Wellness:

Camilla Thompson, Director

camilla@selectwellness.com.au

www.selectwellness.com.au


LinkedIn

Talking Talent is a niche, award winning global coaching consultancy leading the gender diversity agenda through their work in women's leadership, with working parents and coaching programs for executives.
They work with clients to unlock the potential within their business and make company-wide behaviour shifts that accelerate business performance.
For more than a decade, they have worked with organisations creating tailored programs that help them retain talented individuals and increase their effectiveness. They, on average, save £100m+ a year for their clients in retention alone.
Talking Talent know that focussing on wellbeing is proven to drive sustained performance in senior leaders and their teams. They support organisations to establish a proactive, tailored and preventative approach to wellbeing and work with individuals and organisations to create coaching-led interventions based on GLWS.
Talking Talent were the first organisation to pioneer the use of GLWS in the UK and US in relation to gender-led initiatives.
Talking Talent partner with GLWS to deliver:
Diversity, Inclusion & Culture
Executive Coaching for women
Leadership Development for women
Contact Talking Talent:

Rob Bravo, Director of Wellbeing and Coaching Director

Rob.Bravo@talking-talent.com

www.talking-talent.com

LinkedIn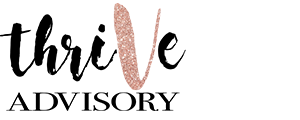 Thrive Advisory
is a boutique leadership firm that customises leadership support to help individual leaders, teams and organisations
thrive
.
Dr Órla NicDomhnaill and her group of associates partner with directors, CEOs, and senior management teams at the intersection of strategy, organisation and leadership to enhance culture, performance, growth and success.
Thrive's mission is to collaborate with leaders, teams and organisations and enable them to reach peak performance in a way that is balanced with wellness to ensure sustainable success. They have extensive experience working with top management consulting and leadership advisory firms, designing and delivering high-impact client offerings, primarily in the areas of CEO succession, executive talent management, high-potential talent assessment and development, employee engagement, board effectiveness, conflict resolution, team alignment and senior team effectiveness, culture and diversity/inclusion.  
Thrive offers expertise in large-scale organisational change, human capital strategy and organisational effectiveness. In addition to years of quality consulting interventions, Thrive also draws on Órla's experience of being in the faculty at Columbia University, where she taught research methods courses in the school's Social-Organisational Psychology Masters' Program.
Órla holds a PhD in Social-Organisational Psychology, an MPhil in Social-Organisational Psychology, and an MA in Organisational Psychology, all from Columbia University. She earned a first class honours BA in Psychology from University College Dublin.
Thrive have led and delivered client engagements across a range of industries in the U.S., South America, Asia-Pacific and Australia. With respect to GLWS, they have been a passionate pioneer and advocate from the start, participating in the very first accreditation workshop and being a committed and enthusiastic supporter ever since.
Thrive Advisory partner with GLWS to deliver:
Leadership Development

Executive Coaching & Wellbeing

Team Effectiveness
Contact Thrive Advisory:
Dr Órla NicDomhnaill, Chief Executive Officer


 orla@thriveadvisory.com


 thriveadvisory.com


LinkedIn
"The GLWS is an exceptional tool that not only broadened my understanding knowledge and skill in this area but perfected my coaching approach and connection with the client. I can't recommend this tool and accreditation highly enough."
Cheryl Waters, GM Organisational Development and Culture, Greencross Ltd, Australia
"GLWS provides a thorough framework to approaching wellness in a corporate context, and creates a great platform to have meaningful conversations with clients that will enhance both the business results for the organization, as well as their personal lives."
Alice Gustavsson, Executive Coach, Strategy Together, UK.
"The range of aspects of wellbeing covered by the GLWS survey is very thorough and useful for those working within organisations, especially from mid-level leadership roles upward. The approach of considering both "Working Well" and "Living Well" allows people to consider the trade-offs, pinch-points, and also their wellbeing enablers in useful detail."
Pam Wilson, Independent Coach, New Zealand
"The GLWS is such a useful tool and the quality of supporting resources exceeds my expectations."
Sharon Steiner Hart, Executive Coach, Talking Talent, USA
"The GLWS is excellent – outstanding in its class, and the best wellbeing survey I know of (for leaders and professionals)."
Bo Golovan, Executive Coach, BPI Group, USA
"The GLWS is thorough and considered and not glib like the usual. It's also not so long that it is too hard or too big a commitment for busy people. It's bias free and creates a genuine openness for leaders to reflect on their thoughts, feelings and behaviours without feeling the pressure of preconceived assumptions, expectations or judgements. It's a powerful tool to help each individual figure out their personal non-negotiables at this stage in their lives."
Cassandra Goodman, Executive Coach & Facilitator, Thrive Global / Author, Self-Fidelity.
"The certification process was very straightforward and the tool itself is so robust, intuitive and well designed. I appreciate the personalized attention, responsiveness and support from the GLWS team."
Sarah Gourley, Director of Operations, Talking Talent USA
"I found the GLWS accreditation training extremely valuable, particularly in its breadth and depth. It gives me confidence as it is has been developed through comprehensive psychologically based scientific development, research and robust trialling where the competition stakes similar claims but do not deliver."
Peter Kellaway, Principal Consultant Psychologist, Steople (PeopleScape) Australia & NZ
"The GLWS accreditation program was an excellent self-paced process. The program enabled me the time and space to not only reflect on my own well-being, but also access to amazing resources to truly appreciate the depth and validity of the survey."
Marion Stanway, Tripleconnect Consulting, Associate Melbourne Business School, Australia.
"Level 1 provided me with great professional and personal development - useful knowledge and new expertise, interesting self-insights with excellent breadth and depth of course content. I really loved the debriefing aspect of the program doing it live and the preparation. Loved the end webinar for that brought our so many ideas and possible solutions for my organisation."
Cheryl Waters, GM Organisational Development and Culture, Greencross Ltd, Australia
"This was an excellent program – very well structured and exceeded my expectations. The GLWS is an excellent tool and process, providing for deep reflection and valuable insights into all aspects of wellbeing."
John White, Director CarmanWhite, Australia
"I have really valued EEK & SENSE's approach of working closely with their accredited partners to ensure great outcomes for clients. I would recommend the GLWS accreditation to any coach who wants to build their skills, expand their service offering, and enhance the wellbeing and performance of their clients."
Andi Pert – Facilitator & Executive Coach, Life NRG
"After considerable market research I chose the GLWS program as it was definitely a unique offering that stood out from other diagnostic tools. Completing the GLWS accreditation allowed me to expand my qualifications and provided me with a tool that would add considerable value to my business offering. The online accreditation process was a fantastic experience and Karen and the team were great throughout. Very excited to be on board!"
Melinda Fell, Talent & Coaching Consultant, MFC Consulting
"Individual leaders have experienced a highly personalised intervention, aimed at supporting them to take personal responsibility for making positive changes to enhance their wellbeing. As an organisation, I feel we are now well placed to create targeted wellbeing interventions to address the needs, giving us a better return on investment than simply applying a wellbeing 'band aid'."
Sean Carroll, GM of People, Culture and Innovation, Australia Post
"GLWS was an important eye-opener, a pointed and timely prompt to make some changes I knew I needed to make….and I feel so much better for it now. Nearly 6 months have passed, and I am still reaping the benefits at a personal level and I can see the positive changes happening across my whole team."
Jen Delves, Head of People Services, QANTAS
"We are witnessing a huge increase in the need and demand for executive wellness. More and more my clients and I are discussing how they spend their time and energy and the difficulties they are experiencing with integrating personal, family and work commitments. The GLWS is invaluable."
Dr Órla NicDomhnaill, CEO, Thrive Advisory
"What has been so powerful for the participants is how tangible the outcomes are. The GLWS allows you to fast-track the coaching conversation and immediately identify which aspects of wellbeing need attention. The conversation very quickly becomes about brainstorming actions that will improve overall wellbeing. It's such a positive and empowering tool."
Lauren Jauncey, (former) Head of Diversity & Inclusion, Australia Post
"The GLWS accreditation workshop was extremely valuable. I learned about the GLWS model and reports in-depth, and through case studies and the experience of Karen and Audrey, gained great ideas for handling more challenging wellbeing concerns. All in all, the day was informative, practical and very enjoyable. Thank you."
Caoimhe Richmond, Capability Consulting
We're adding new partners regularly – enquire below to find an accredited coach in your region

We're adding new partners regularly – enquire below to find an accredited coach in your region