Learn online, in your own time, at your own pace.
GLWS™ eLearning – how it works
Undertaking our accreditation courses via eLearning is simple and easy. We will guide you on how to access the course via our portal and then you work through the various topics at your own pace. You have three months to finish your accreditation, after which you'll have ongoing access to the accreditation resources.
GLWS™ Level 1 eLearning Program
You will start by completing your own GLWS survey and having a virtual debrief of your GLWS Personal Report with one of our team.   
Once you are up and running with your log-in to the course, you will be able to work at your own pace through a series of well structured, wide-ranging and engaging  topics relevant to the GLWS and your future skilled usage.
These topics include insights into how and why the GLWS was developed, useful ways of thinking about wellbeing and mental health in organisations, the challenges in assessing and developing individuals' wellbeing, the principles that underpin best practice usage of the GLWS, two real-life case studies and some helpful demonstration videos by one of the tool's authors conducting a challenging GLWS debrief.
You will also complete a real-life GLWS debrief yourself, and we guide you through preparing for this session, providing  feedback and guidance before you start. Additionally, you will cover how to position and apply the GLWS within a coaching or individual context, and how to develop a value proposition and business case for its usage.
Finally, we reconnect with you in person (via webinar) to review your progress, help with any final questions, share some of our latest research findings and ensure you are feeling ready and raring to get started using  the GLWS . 
All up, it's about 10-12  hours of your time, exactly the same as it would be if you were to attend the Face to Face Workshops, only self-paced at times to suit your schedule.
Start your GLWS eLearning journey now
Completion of the GLWS survey, and your own GLWS Personal Report, including a virtual debrief by one of the GLWS team (or fellow coach on in-company programs)
Access to  MyGLWS – a dedicated online resource for the GLWS accredited community with coaching tips, business development / marketing resources and all the information you need to support your use of the GLWS Personal Report with your clients
3 months' unlimited access to complete our online course material, and upon  successful certification ongoing unlimited access (in accordance with Terms & Conditions)
Complimentary additional trial of the GLWS survey and Personal Report for you to conduct with 1 person after you have completed your course
Ongoing support and guidance from the GLWS client services team at every stage of the course
GLWS™ Level 2 eLearning Program
AVAILABLE in September 2020
This course takes a deep dive into the use of the GLWS Team and Group Reports, using case studies and real examples to describe how to apply the GLWS to team interventions and leadership development programs.
Optional repeat completion of the GLWS (if  6+ months have elapsed since prior completion) and provision of your GLWS Personal Report
Access to  further support materials on MyGLWS – specifically designed to support you in promoting and facilitating Team Wellbeing events and Leadership Development sessions
3 months' unlimited access to complete our online course material, and upon  successful certification ongoing unlimited access (in accordance with Terms & Conditions)
One to one coaching on the use of your first GLWS Team or Group Wellbeing report post accreditation
Ongoing support and guidance from the GLWS team at every stage of the course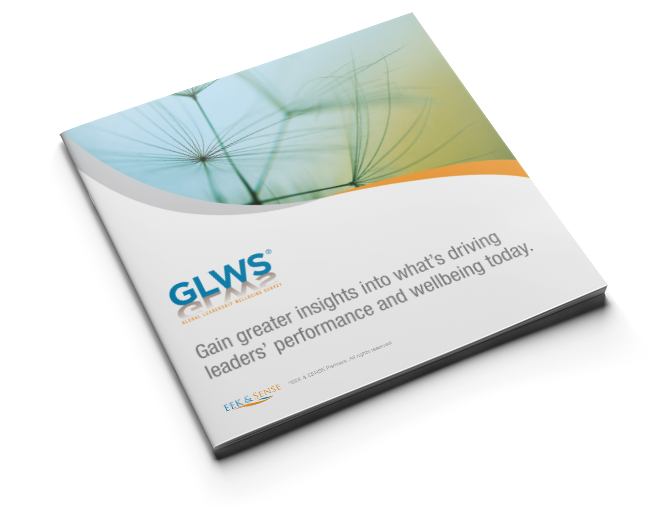 Download the GLWS brochure to see exactly what's included
(and you don't even need to give us your email)
Investment for the GLWS™ eLearning Programs
Discounts available for multiple bookings made at the same time from within one organisation – please email us with details of how many people, whether you are interested in Level 1 or 2 or both, which country participants are based in and when you would ideally want them to start their accreditation.